The magneto points are frequently dirty and oxidized and need to be cleaned/filed/honed until they are shiny bright metal and they need to be removed from the magneto to do so.
The points and magneto shut-off switch can be checked for cleanliness after cleaning by isolating the coil primary from ground, do this by removing the screw holding the ground side of the primary coil (bare wire with a ring terminal), move the wire clear of any ground contact.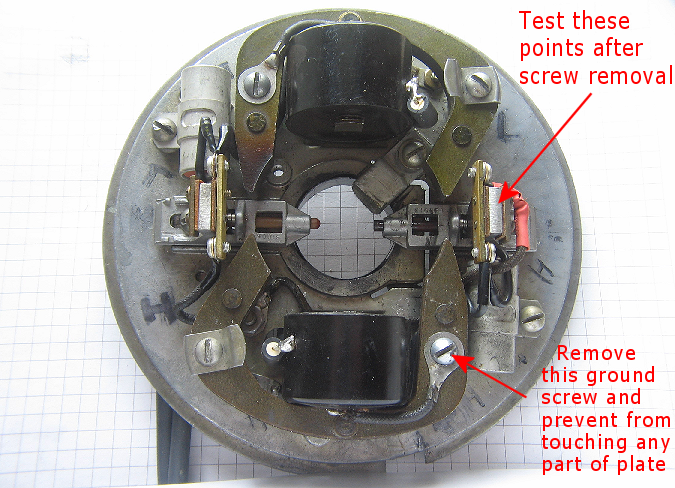 Add a clip lead to one of your multimeter leads and re-zero the resistance between the two leads coming from the multimeter. Connect the clip lead to one side of the points circuit as shown below.
Check the resistance as shown below across the points, clean points should show zero ohms when closed (see picture below).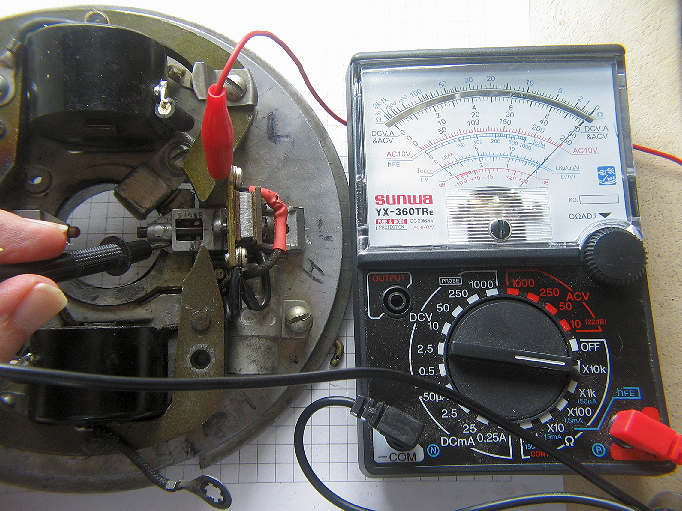 Measuring the closed points position. If the points are clean then the multimeter should read zero ohms as figure above shows.
To check the open position of the points, touch the lead at the same location but gently push the bakelite plunger in with the middle finger. Do not ground your fingers to any part of the magneto plate. When points pressed open, you should read "open" or 10,000 ohms in this case as shown in the figure below.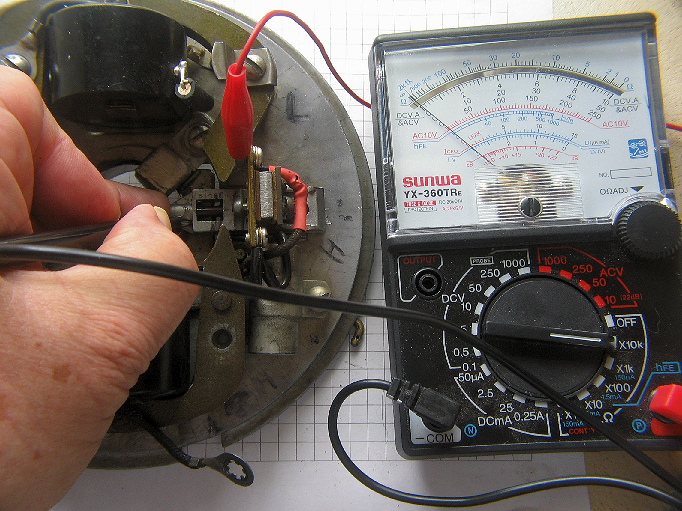 Testing the open position for the points. Gently press in the bakelite plunger with the middle finger. Be sure not to ground your fingers against any part of the magneto plate to obtain a good reading. Reading should be about 10,000 ohms.
Check both sets of points. If you see any significant multimeter readings, this is an indication that you have an unwanted ground that maybe be either dirty points or a bad connection at the magneto shut-off connection.